Holiday Baking & Pies
We love to brighten up any holiday parties our customers throw. Halloween, Fourth of July, Flag Day . . . you pick the holiday, we'll bake the cake. We've been baking holiday cakes for two decades, and we've done it all. You can rest assured that our chefs can whip up a perfect cake for your holiday get-together, or you can bring us your own design, and we will make it happen.
Advance orders guaranteed!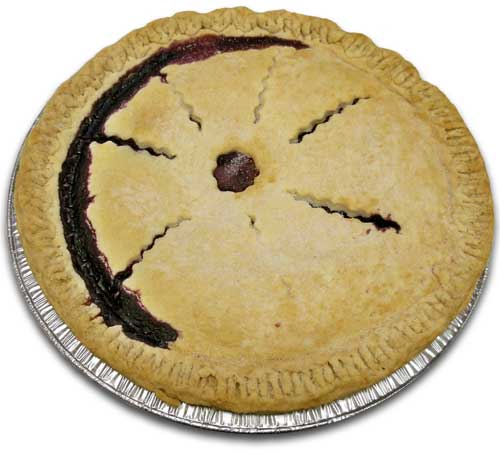 Homemade Pies- 9"Deep
Apple-$16
Blueberry-$16
Cherry-$16
Chocolate Pecan-$18
Coconut Custard-$13
Custard-$11
Dutch Apple-$16
Mincemeat-$20
Peach-$16
Pecan-$16
Pumpkin-$11
Peanut Butter-$16.00
Strawberry-$16
Strawberry Rhubarb-$16
Very Berry $16 (Strawberry, Raspberry, Blueberry & Blackberry)
Gluten Free Pies 9" Deep
Cherry Crumb-$17

Apple Crumb-$17
Pumpkin-$17
8" Sugar Free Pies
These pies are awesome!
Apple & Cherry - $11.00

White & Whole Wheat Dinner Rolls
Enjoy our freshly baked rolls with dinner….$6 a dozen

Almond Wreaths & Sticks
Puff pastry filled with real almond paste.
Sticks-4oz Almond Paste $8.00
Wreaths- 8 oz Almond Paste$12.00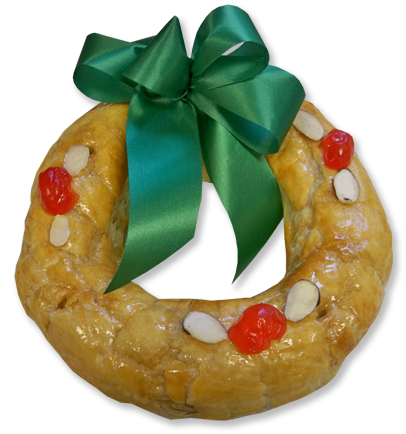 Stollen
Made to order, our Stollen is perfect for Christmas morning! Each crescent shaped and are topped with candied fruit and icing.

Raisin …………………….$8.00

Raisin & Candied Fruit…$10.00

Raisin & 4oz Almond
Paste…..$13.00

Raisin, Candied Fruit &
4oz Almond Paste……$13.00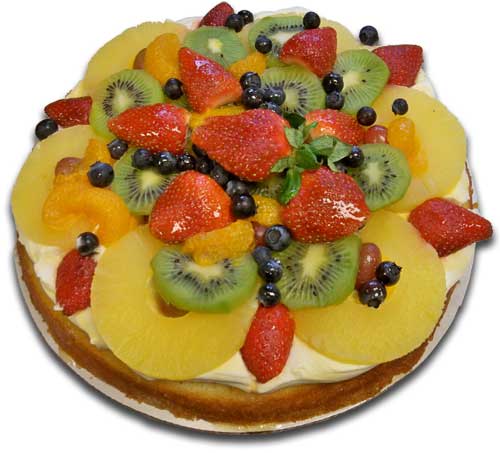 Fresh Fruit Torte
A delicious base of cream cheese beneath an apricot glaze, with the freshest fruits artfully arranged atop. A beautiful addition to your table!
8" cake serves 8 $20.00
10" cake serves 12 $30.00

Raspberry Velvet Tart
White Chocolate and Raspberries combine to make a rich and elegant dessert.
11" serves 16 $29.50


Yule Logs
yellow cake, filled & iced in chocolate cream, iced.. Decorated to suit the holidays.

Small (serves 16-18)….$40.00
Large(serves 35-40)…..$67.00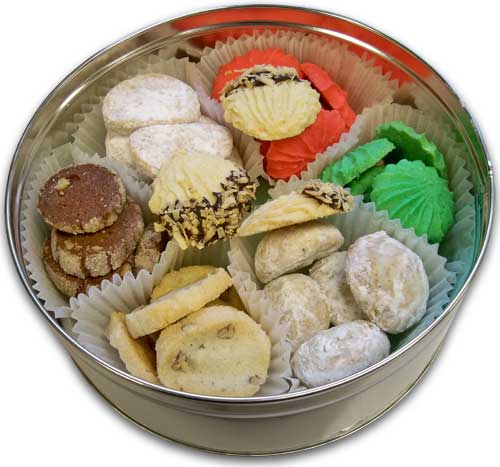 Cheese Cakes

8" 3lb Cheese Cakes Plain $25.00 Serves 10 $30 with topping
10" 4lb Cheese Cake Plain $35 Serves 16 $40 with topping
Toppings- Raspberry, Cherry, Strawberry, Blueberry
Salted Caramel. Turtle, Peppermint
English Toffee, Snickers &Reece
All cheese cakes can be decorated.
Balloons or Flowers for an addional $5

Let us help you with your Holiday Giving…

Whether corporate party or holiday gifts, our staff is ready to assist you in your holiday baking and gift giving. We have lovely tins filled with our scrumptious cookies that make fantastic gifts for your business or personal needs. They are guaranteed to tempt your taste buds.

Boxed Cookies start at $14.00, with an assortment of all of our tea cookies.)
Red & Green Spritz, Chocolated Dipped Shell Spritz, Almond Crescents, Russian Tea Cakes and Chocolate & Vanilla Butter Pecan